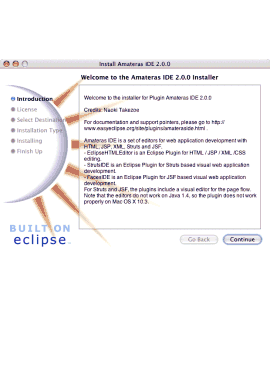 Update June 25th, 2006: EasyEclipse 1.0 Final is available.
See the
news
, the
distros
and the
plugins
. Enjoy!


EasyEclipse packages together Eclipse, the open-source software development platform, and selected open source plugins.

We select, assemble, test, patch, build installers and document
a full IDE, offered as reliable distributions and plugins.

EasyEclipse is:
Free and open-source,
Easy to download and install, and
Simple to maintain, without version and dependency issues.